Confectionery Machinery
Confectionery Machinery Design and Manufacture
-Giving Form to Ideas-
Filling, forming, oil or egg yolk spraying, dusting, dorayaki machines, jello filler-sealers, and laser processing systems that can apply images or text, etc., such as branding, onto the surface of manju dumplings, rice cakes and biscuits, etc.
Auxiliary Equipment
-Supporting Your Productivity On Site-
We take care of all processes from getting feeding equipment up and running for production, setting up for the next process, removal, lining up, checking, etc. for baumkuchen slicers, pallet washers, labelers, packing machinery, etc. We make production lines with excellent productivity by improving efficiency of the various operations and making them automatic.
General Industrial Machinery
General Industrial Machinery
Lighting equipment production line
automatic sampling device for nuclear power monitoring, torque converter rivet fastener, copy paper accumulation and conveyance line, inverting and loading device for hand-made Japanese washi paper, automatic silicone material weight adjustment device, etc.
Production Lines
Confectionery Machinery Lines
Gusset Bag Jello Filler-Sealers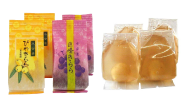 Production of Japanese-style jello and yokan, etc. in gusset bags (small bags). We supply these to a large number of overseas customers.
---

Tart and Cake Production Lines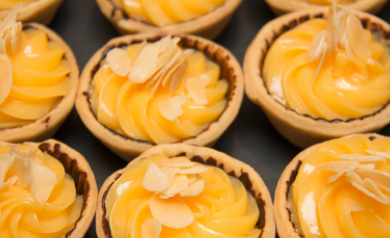 Pallets are used with creation of original shapes. One operator can manage the processes from ingredient control to completion of baking in the oven. Filling patterns can be altered in 3D.
---